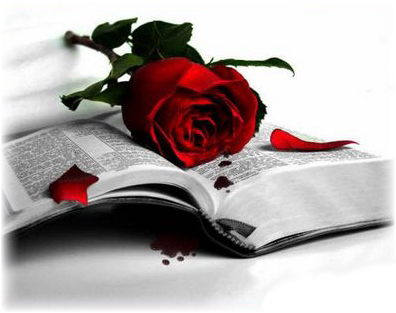 If you're set on spending your Easter holidays here in Barcelona Urbany Hostel and joining in the Catalan St George's Day celebrations, you'll find practical and useful information.

Saint George's Day is a popular festive day when book and rose stalls, and, above all, floods of people, take over the streets of Barcelona. The celebration could not be simpler: the ritual consists of going for a walk and buying a rose, a book or both to give to loved ones, family members and friends.

The most popular legend in Catalonia about Sant Jordi tells that at Montblanc, in Conca de Barberà, there was a terrible dragon which viciously attacked men and beasts. To pacify it, lots were drawn and a person was chosen to be given as a sacrifice to the monster. One day, the misfortune fell on the king's daughter, who would have died in the beast's claws if it had not been for the arrival of a handsome knight who challenged the dragon and killed it.

- Open day at the Palau de la Generalitat.

- Open day at the Museu d'Història de Catalunya.

- In Plaça Sant Jaume people dance the Catalan traditional Sardana at 19:00 pm

- Act in Solidarity with Japan in Sagrada Familia.

- All around the city centre there will be many books and roses to make the atmosphere even more romantic.

Take the Renfe line C1 (Badalona / L´Hospitalet del Llobregat) at the station El Clot-Aragó -just in front of our

Barcelona Hostel

- and after 2 stops you must get off at Plaça Catalunya station.

Hard to understand for those who have never experienced it, if you are staying at the

Barcelona Hostels

this weekend explores St. Jordi's events all around town.
And If you're in
Sevilla Urbany Hostels
recommends Holy Week in Seville (Semana Santa de Sevilla) is one of the most important traditional events of the city. It is celebrated in the week leading up to Easter (Holy Week among Christians), and is one of the better known religious events within Spain. This week features the procession of pasos, floats of lifelike wooden sculptures of individual scenes of the events of the Passion, or images of the Virgin Mary showing restrained grief for the torture and killing of her Son. Some of the sculptures are of great antiquity and are considered artistic masterpieces, as well as being culturally and spiritually important to the local Catholic population.
Processions make their way through the streets, carrying religious icons and symbols of their faith. If you get the opportunity to experience these festivities, you can rest assured that the sheer passion of the Spanish will stay with you forever.